Silver Studios, Southwark
Silver & Co
We have an on-going commitment to provide our clients and team with the best possible experience.
New improved facilities at our studios include our staff canteen, which doubles up as a breakout and meeting space. New windows bring light flooding into previous dark space while secret storage compartments hide essential facilities. The updated WCs provide the perfect spaces for quiet contemplation and design thinking.
To see how we created valuable collaborative work areas and comfortable break-out spaces, see our Birchwood Building project.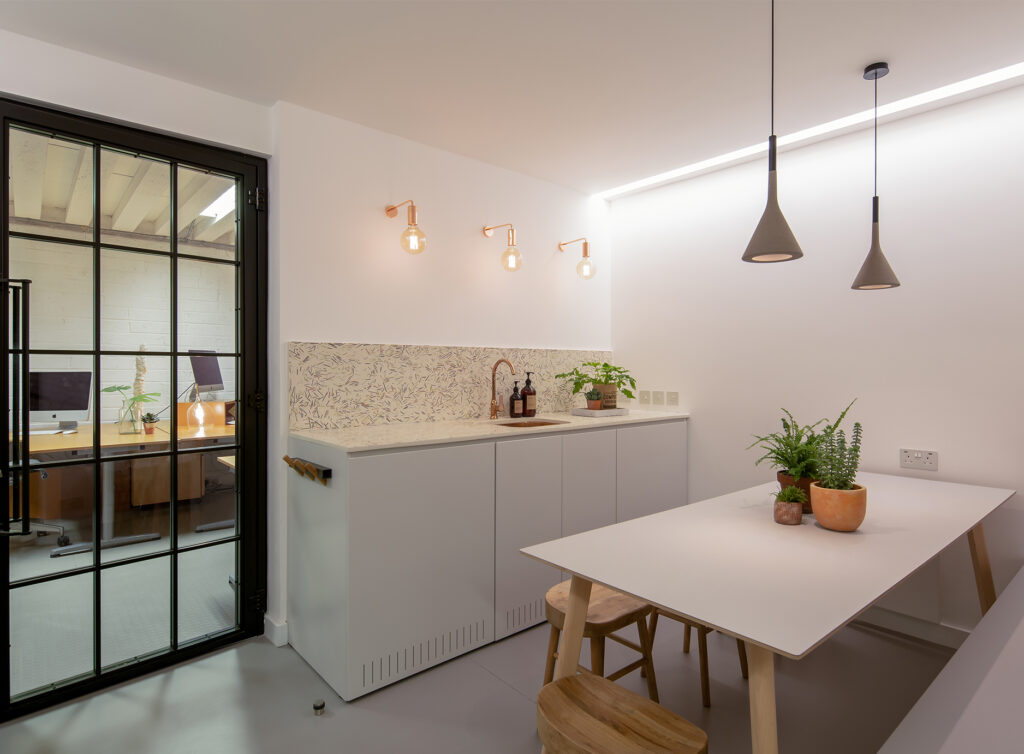 "Everyone loves the huge improvements we have made to the socialising and working environment. It's an even better company to work for now ".
Managing Director