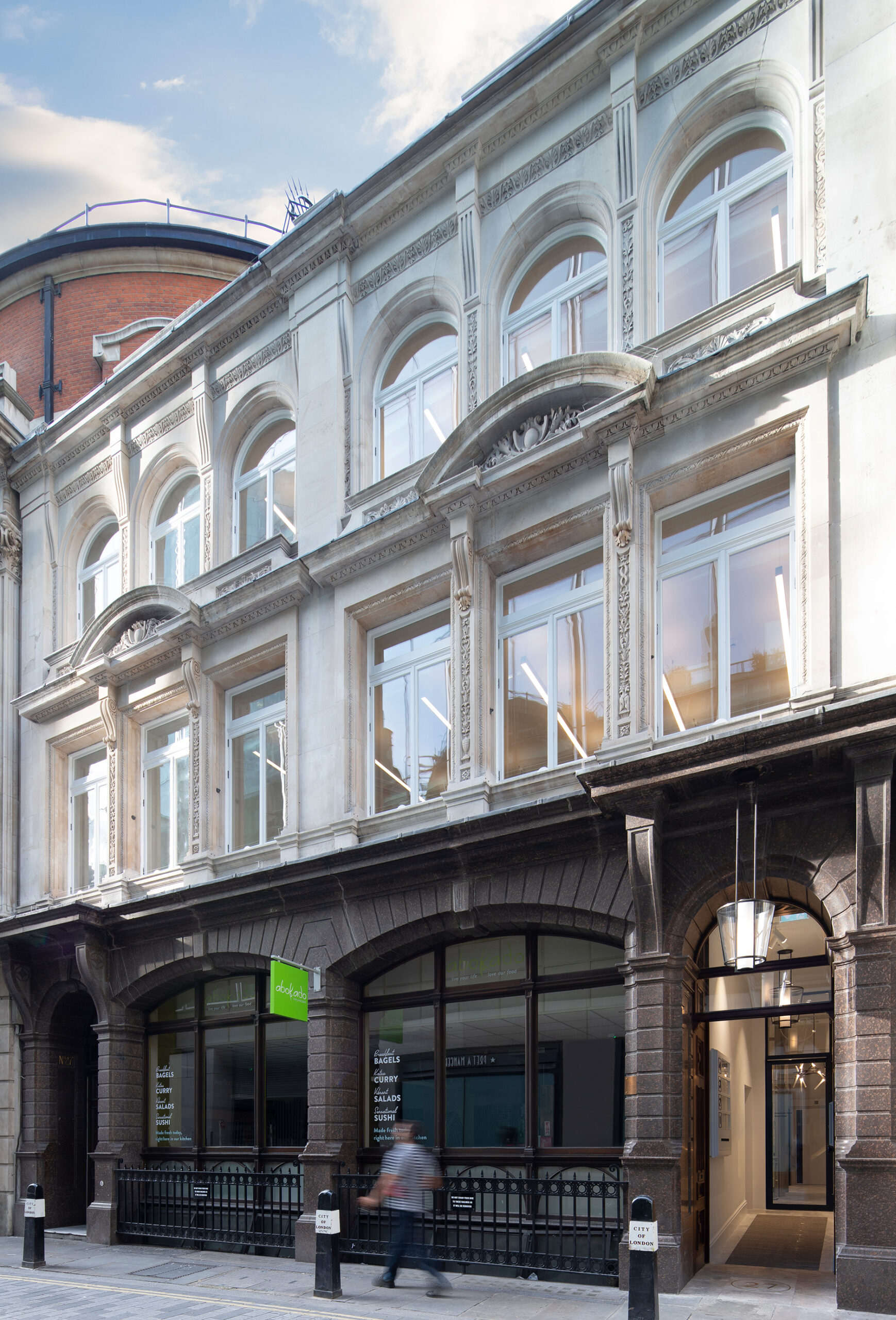 Throgmorton Street, City of London
We have successfully extended, refurbished, refreshed, and upgraded this distinctive Grade 2* Listed Building in the heart of London's financial district.
The project has more than met our client's goals of increasing space, increasing rents and improving value for the short, medium and long-term.
We worked closely with the City of London Planning Department through a highly organic design procedure, enabling us to restore and extend the property, whilst revealing and enhancing a series of listed historic elements previously hidden.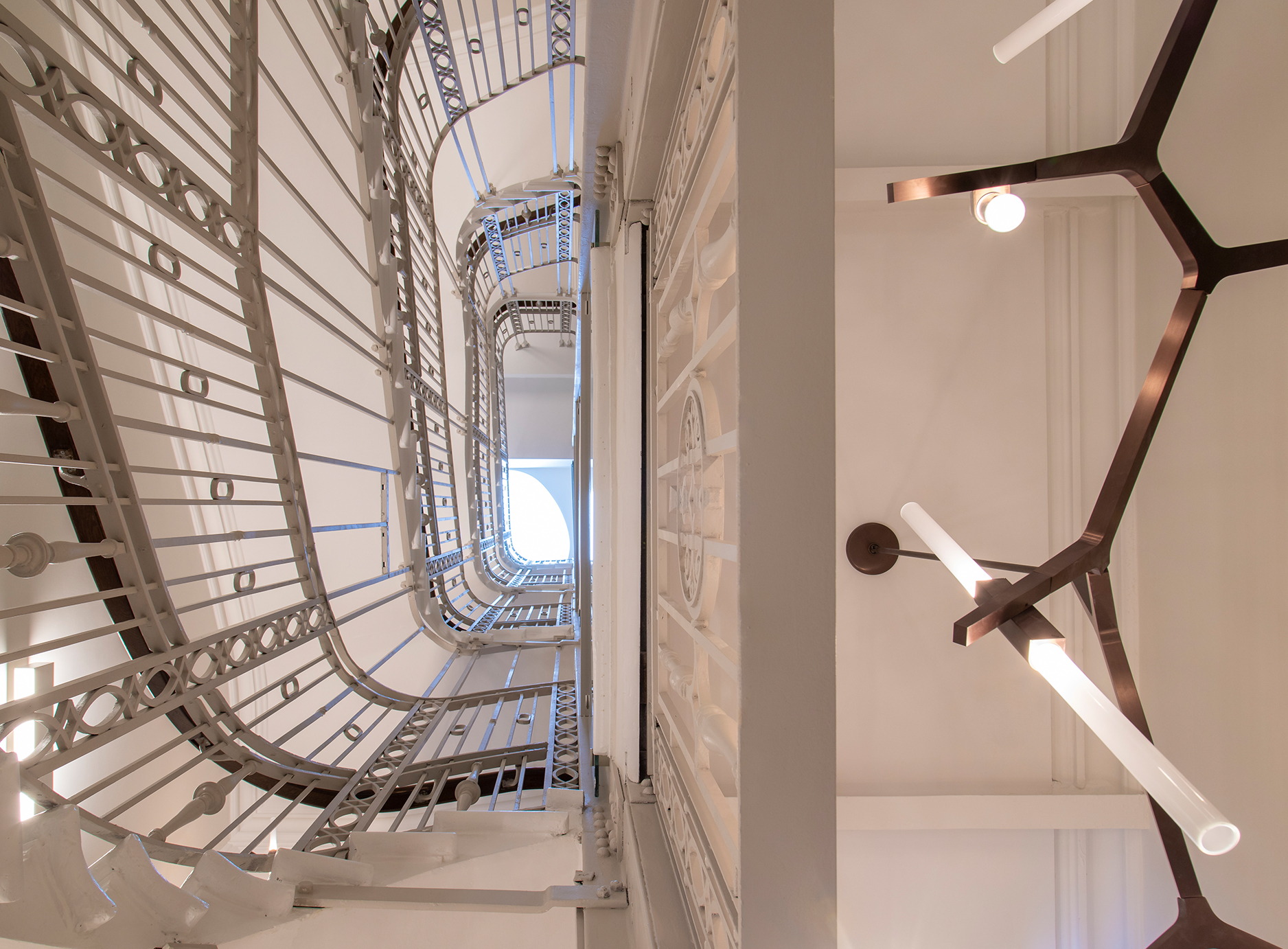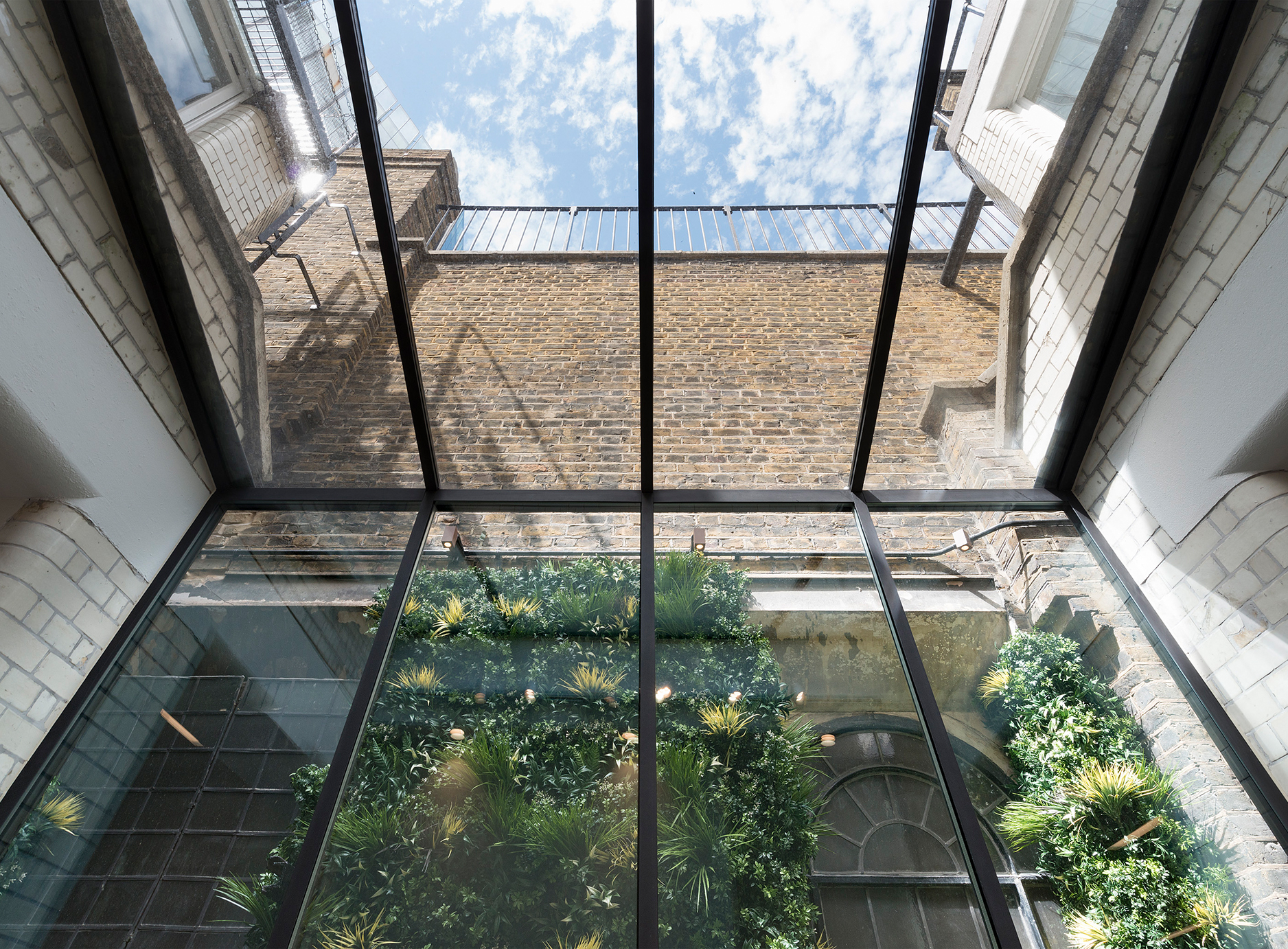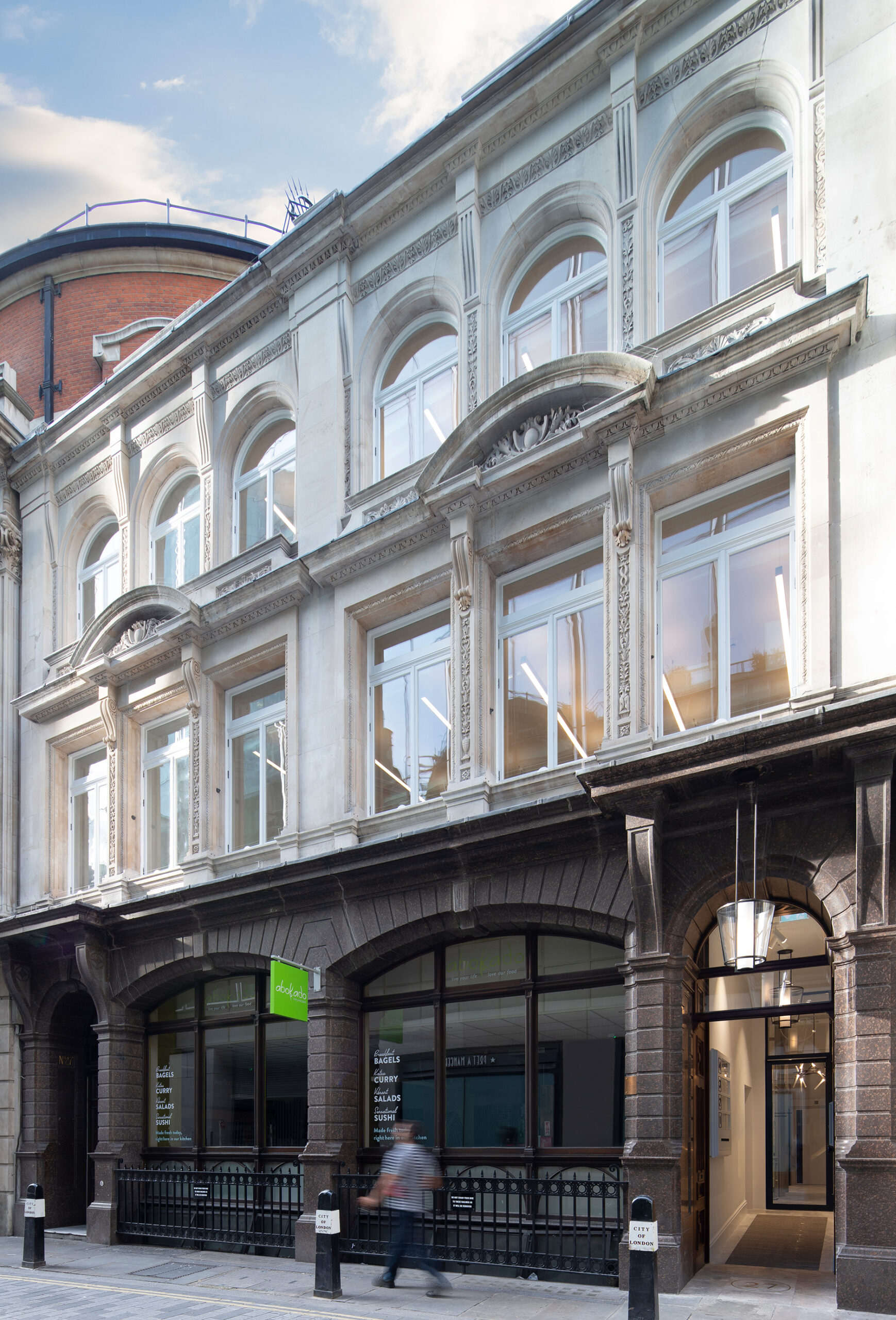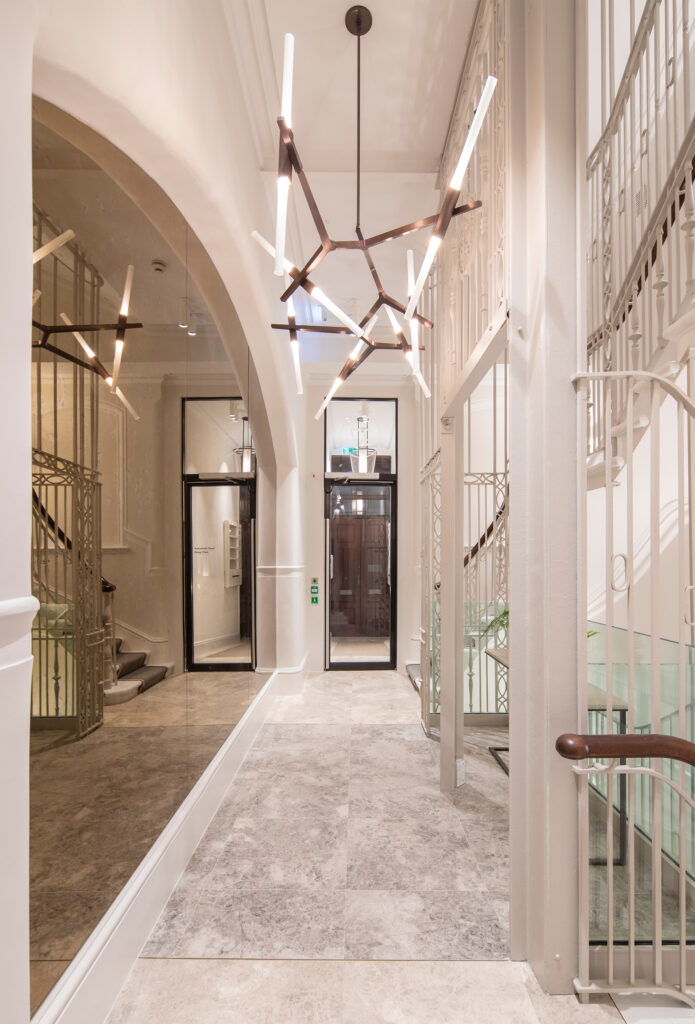 "Silver & Co have given a sense of place to the building, unveiled its character, met our goals and provided a great long-term return".
Richard Winstanley, Clerk of The Worshipful Company of Drapers
Key works included:
– Connection of front and rear offices at 2nd and 3rd floor levels to form single, extended floor plates, and extension of 4th floor front office.
– Benefit of natural light through the creation of an atrium and green wall at 3rd floor level and a skylight in the central area of 2nd floor.
– Common parts upgraded with the addition of WC's on every level, new passenger lift, remodelled entrance, new showers, bike storage and lockers.
– New VRF air conditioning, daylight sensitive office lighting, high-speed broadband, water and electrics throughout.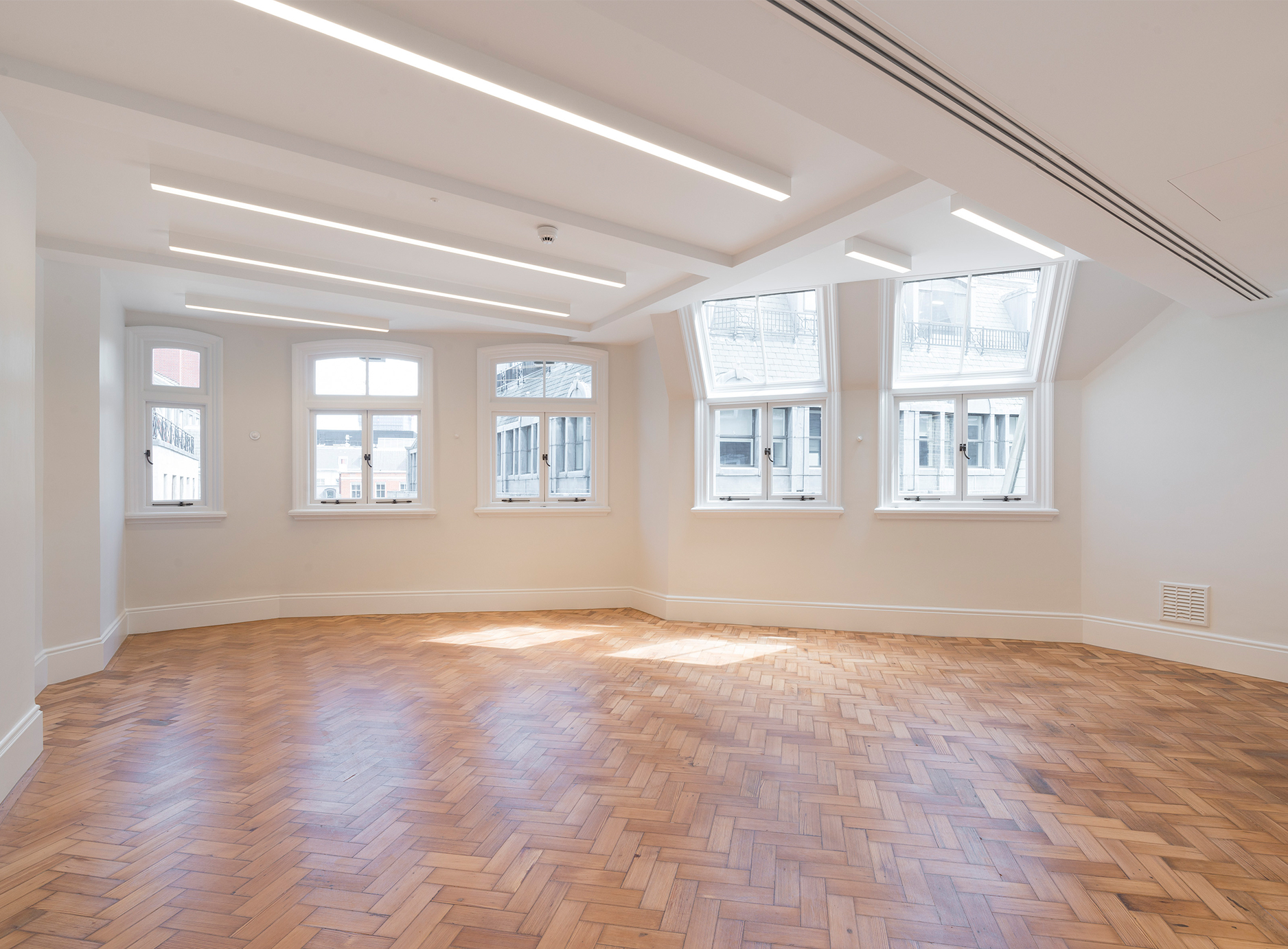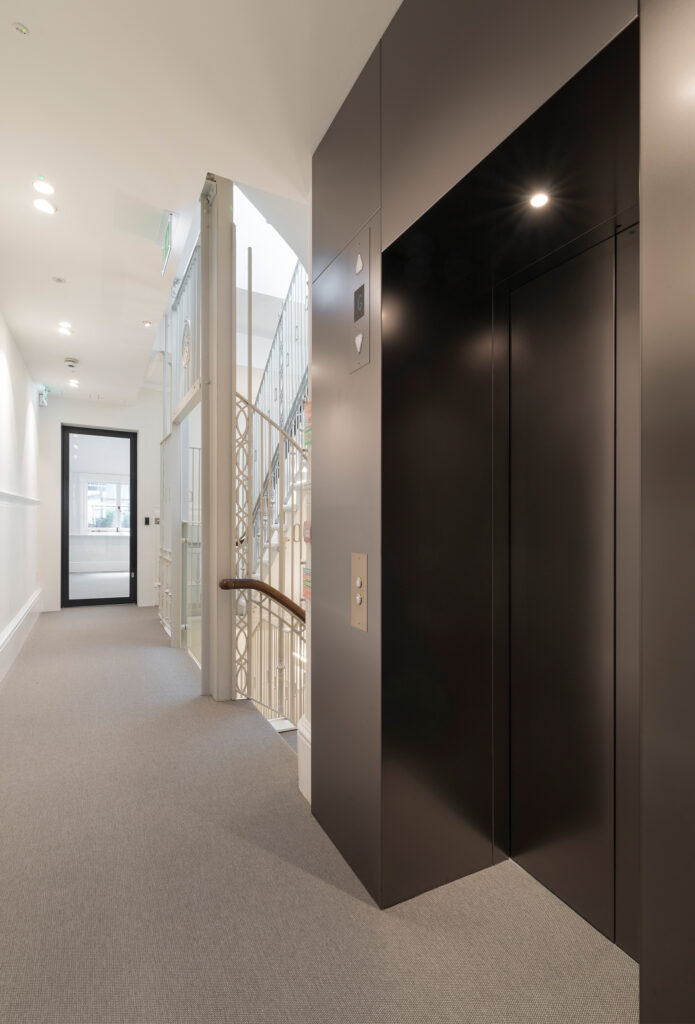 Midway through the project, Silver & Co developed a new branding and marketing collateral for the property including brochure, website which can be seen here, and once the property was complete, full interior and exterior photography, which have since been used to market the available office space. The entire building has been upgraded both aesthetically and functionally, and the successful refurbishment ensures 27 Throgmorton Street remains a characterful focal point in this historic thoroughfare in the City core.
To see how we worked with another institutional landlord to refurbish and reposition one of their commercial properties, look at our recent project Birchwood Building.