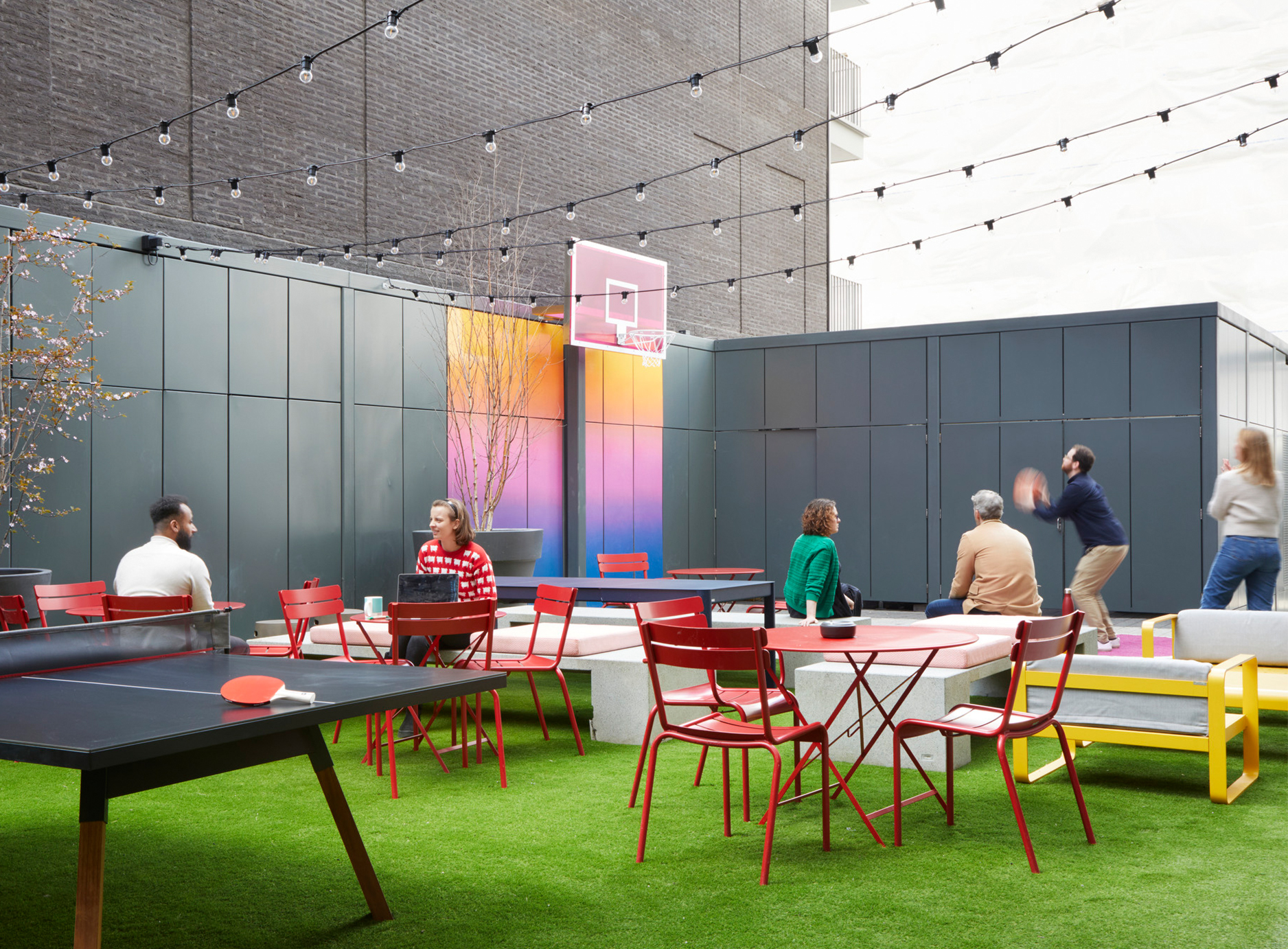 The Crane Building, Bankside
Dorrington Plc
A redesign focusing on health and wellbeing; included the Sky Garden, courtyard sports arena and rest area, spa, gymnasium, tenant lounge, enlivened reception, wayfinding and office environment.
Designed to meet the needs of the post-pandemic workplace, our Plug&Play+ service created a 'home from home' environment, bringing new tenants to the building and staff out of their homes and back to work.
The improvements continue to take place as we ensure that The Crane remains at the forefront of design, usability and innovation.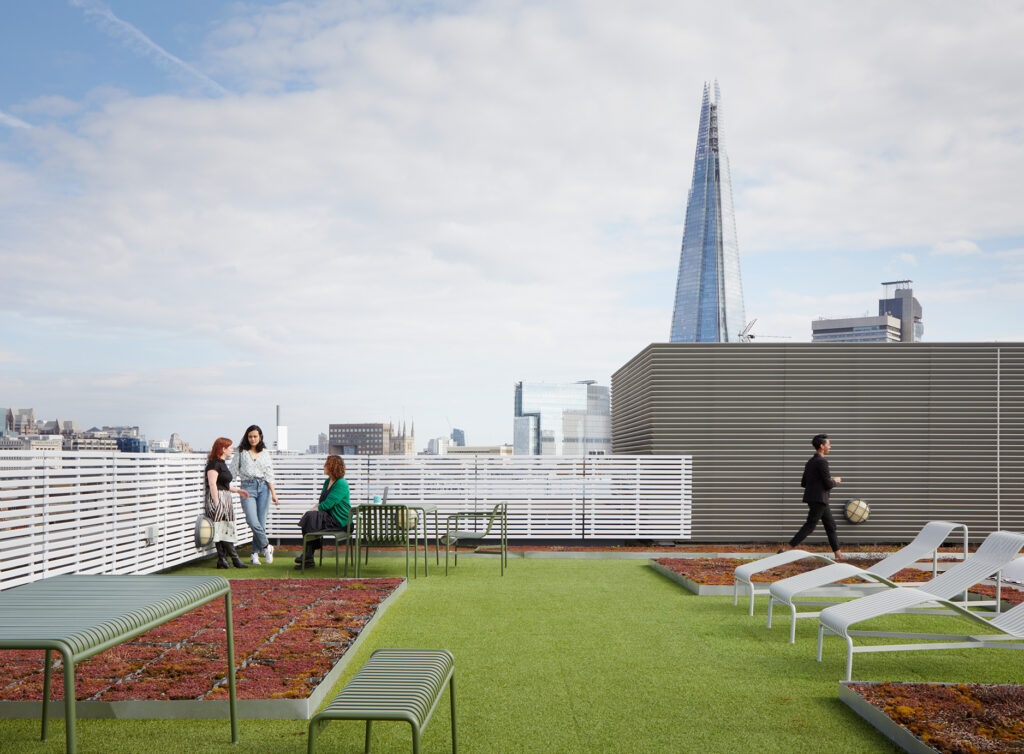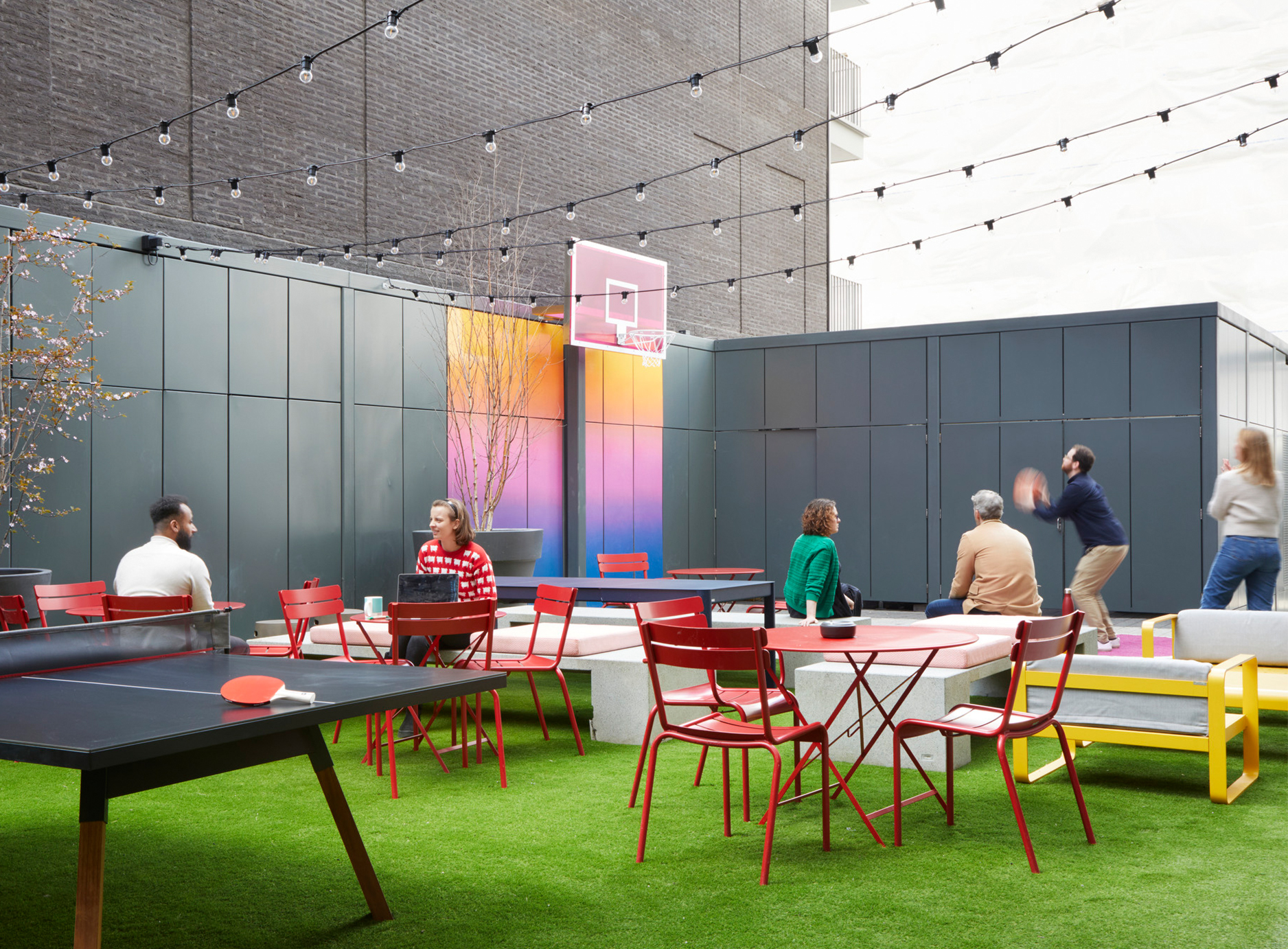 "Silver & Co have a 'can do' approach – were keen to respond to an evolving brief and focused on helping us enhance the occupier experience through fit-out, furnishing and dressing of offices and amenity spaces".
Bruce Thompson, Director, Dorrington Plc
Key works included:
– Sky Garden
– Health Spa
– Courtyard Garden and Sports Hub
– Tenant Lounge
– 'Plug&Play+' Office Suites, both now fully let
– Gym, Lighting and Signage
– Reception Enhancement
– Wayfinding