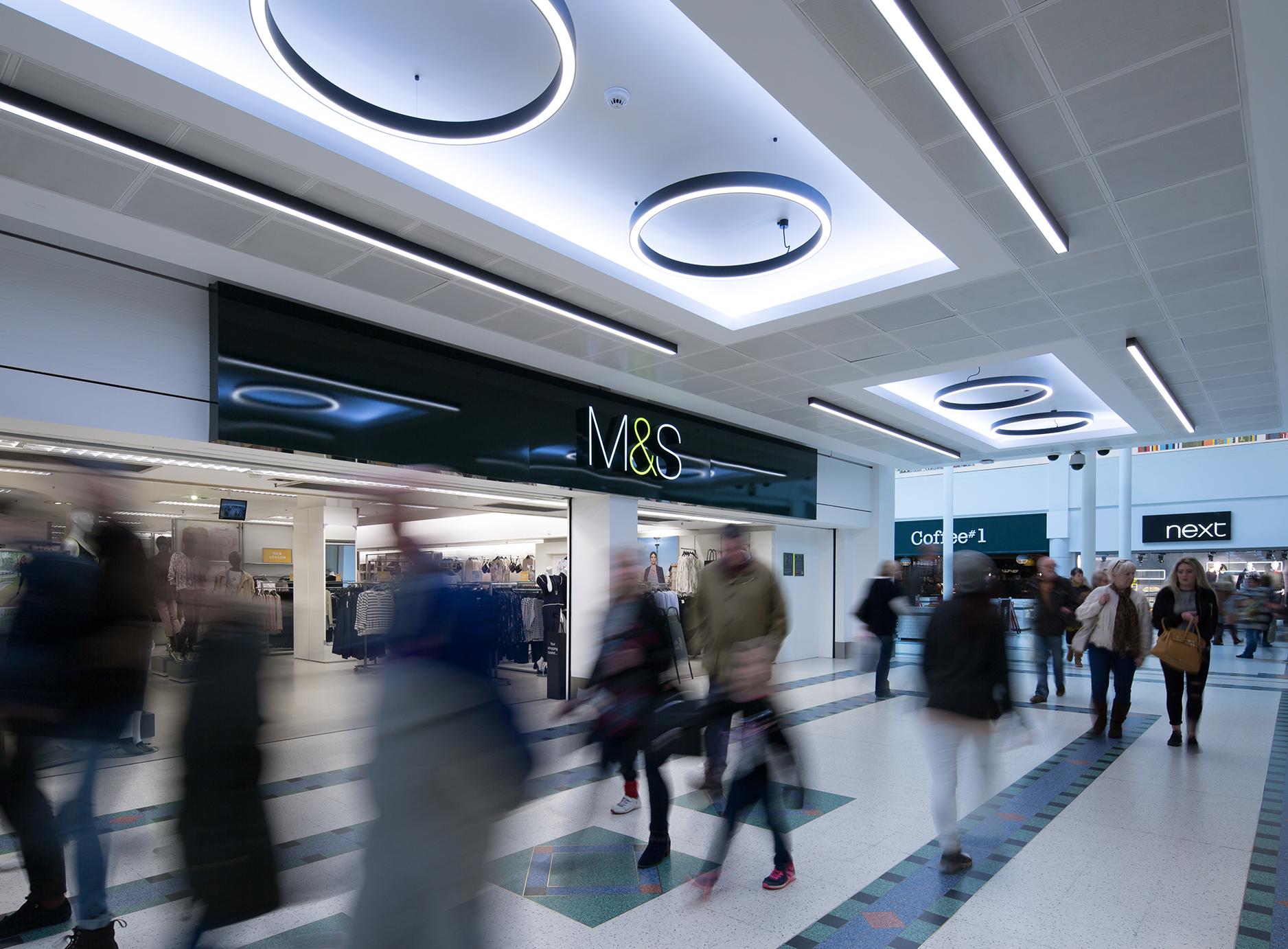 Kingfisher, Redditch
Oaktree Capital Management / Capital & Regional Plc
To enliven and energise the 2 main squares and 2 malls, cost-effectively and within 8 months.
Taking forward and updating this dominant sub-regional mall of over 900,000 sq. ft. required careful thinking and delicate handling.
Our solutions involved removal and updating key elements, rather than the wholesale replacement of expensive items. These focused on removing tired and busy features and replacing them with contemporary unobtrusive finishes and the implementation of a new LED lighting scheme that enhanced colour rendition and reduced running costs.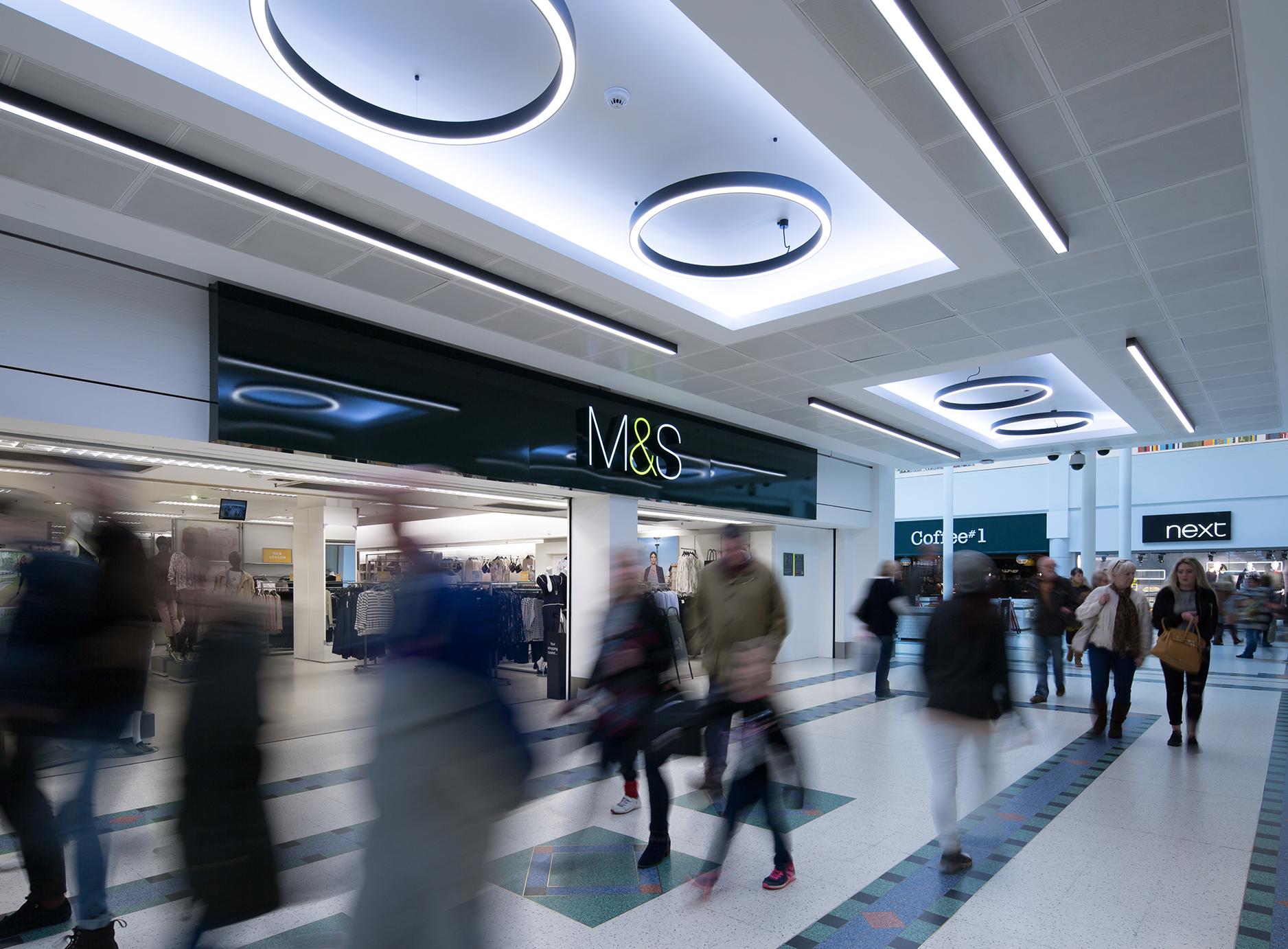 "Your Shopping Centres designs for us have been really successful – thank you".
Lawrence Hutchings, Chief Executive, Capital & Regional Plc