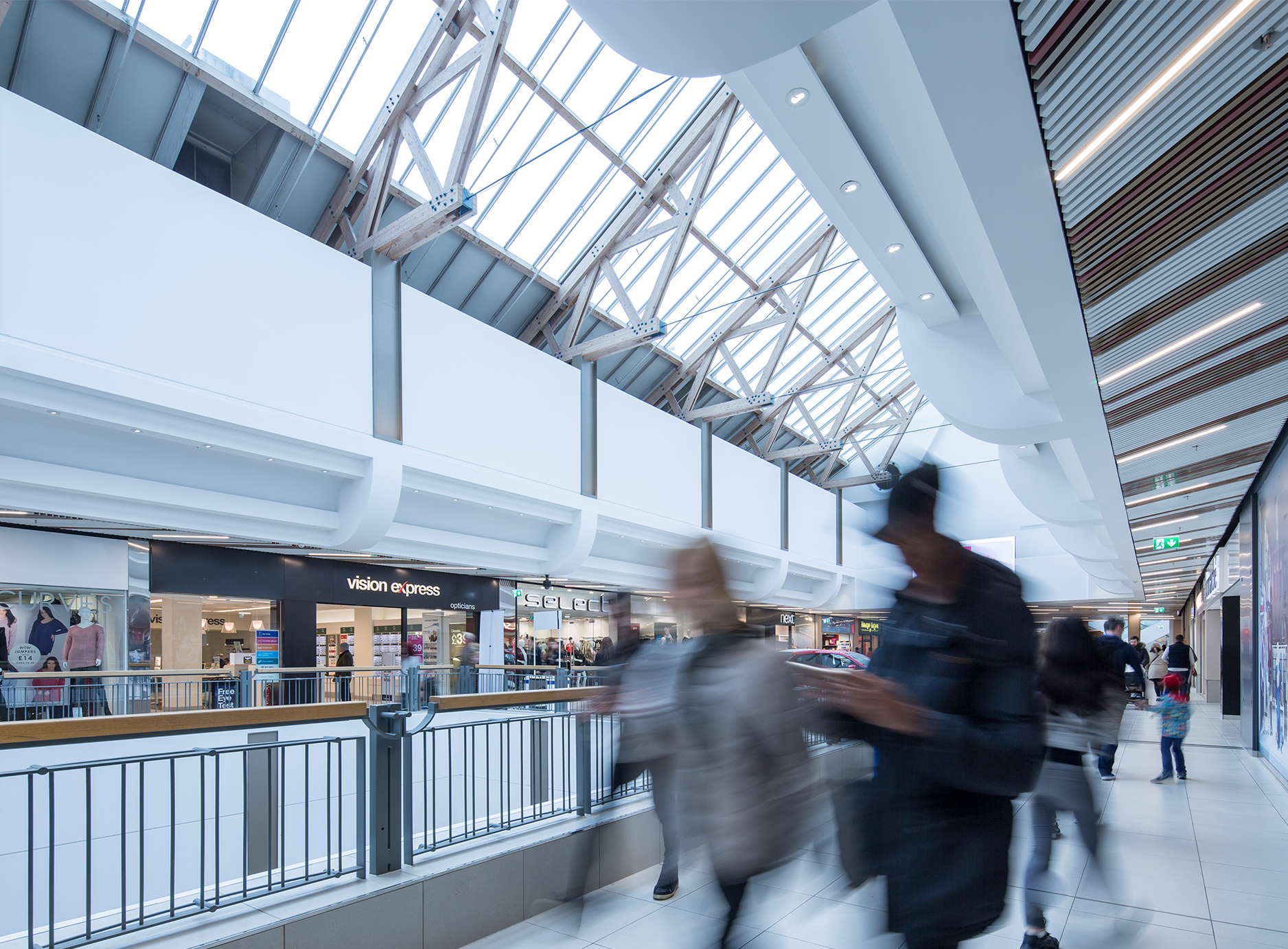 The Mall, Maidstone
Capital & Regional Plc
Reappointed following our successful work on the repositioning of The Mall in Walthamstow, the brief was to transform the shopper environment and attract both national and international leisure and retail operators to the centre?
This dramatic refurbishment modernised the 500,000 sq. ft. centre and delivered a re-energised, vibrant shopping and leisure experience. This included opening up the basement, creating an exciting light lower ground floor, driving tenants, customers and rents in the process.
Revealing and exposing the original timber roof structure, we augmented this by replacing a dated ceiling with a dramatic diagonal slatted ceiling and colour true lighting. The project included new entrances, new tiling, new high-level tenant sign zones, baby change and customer information areas.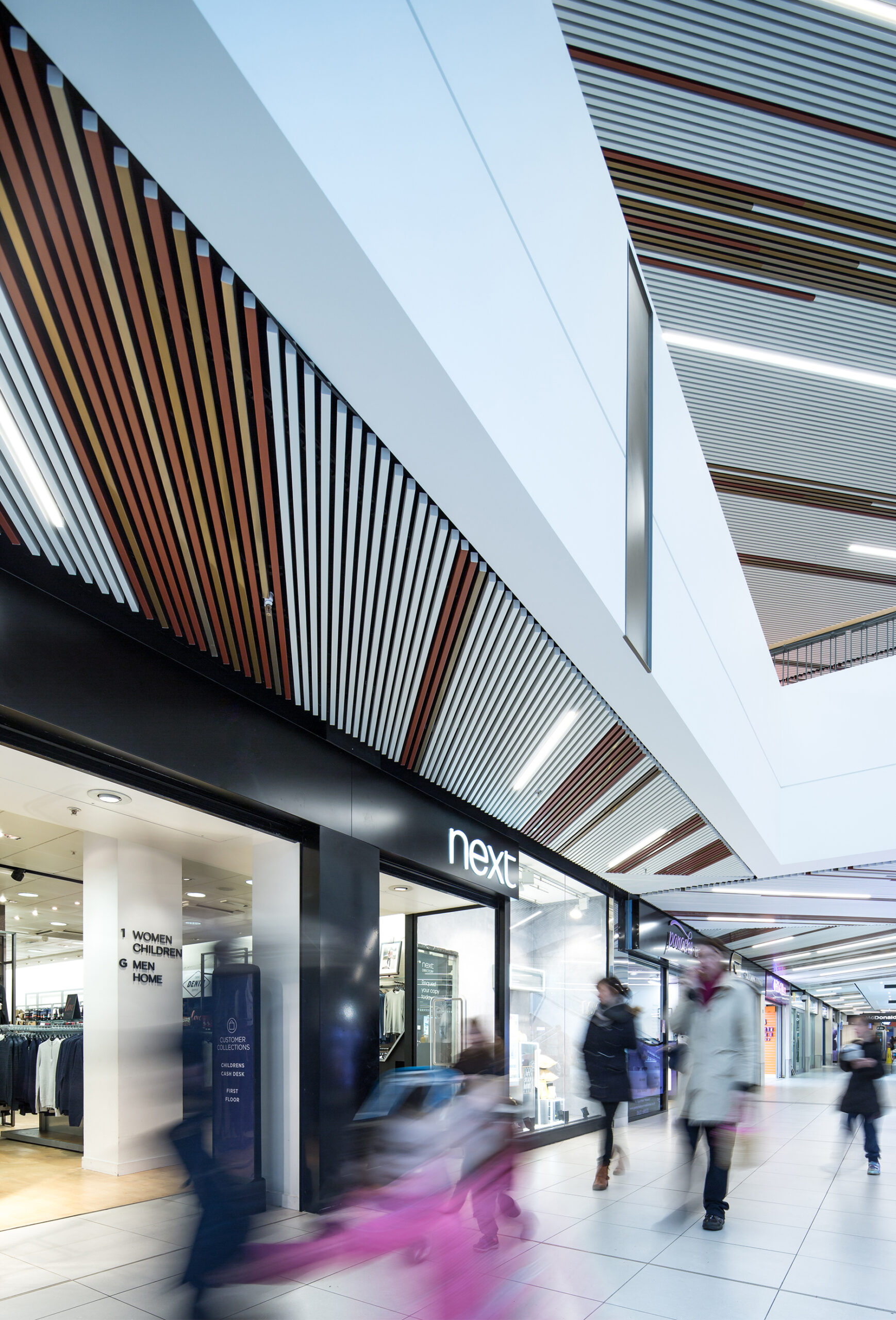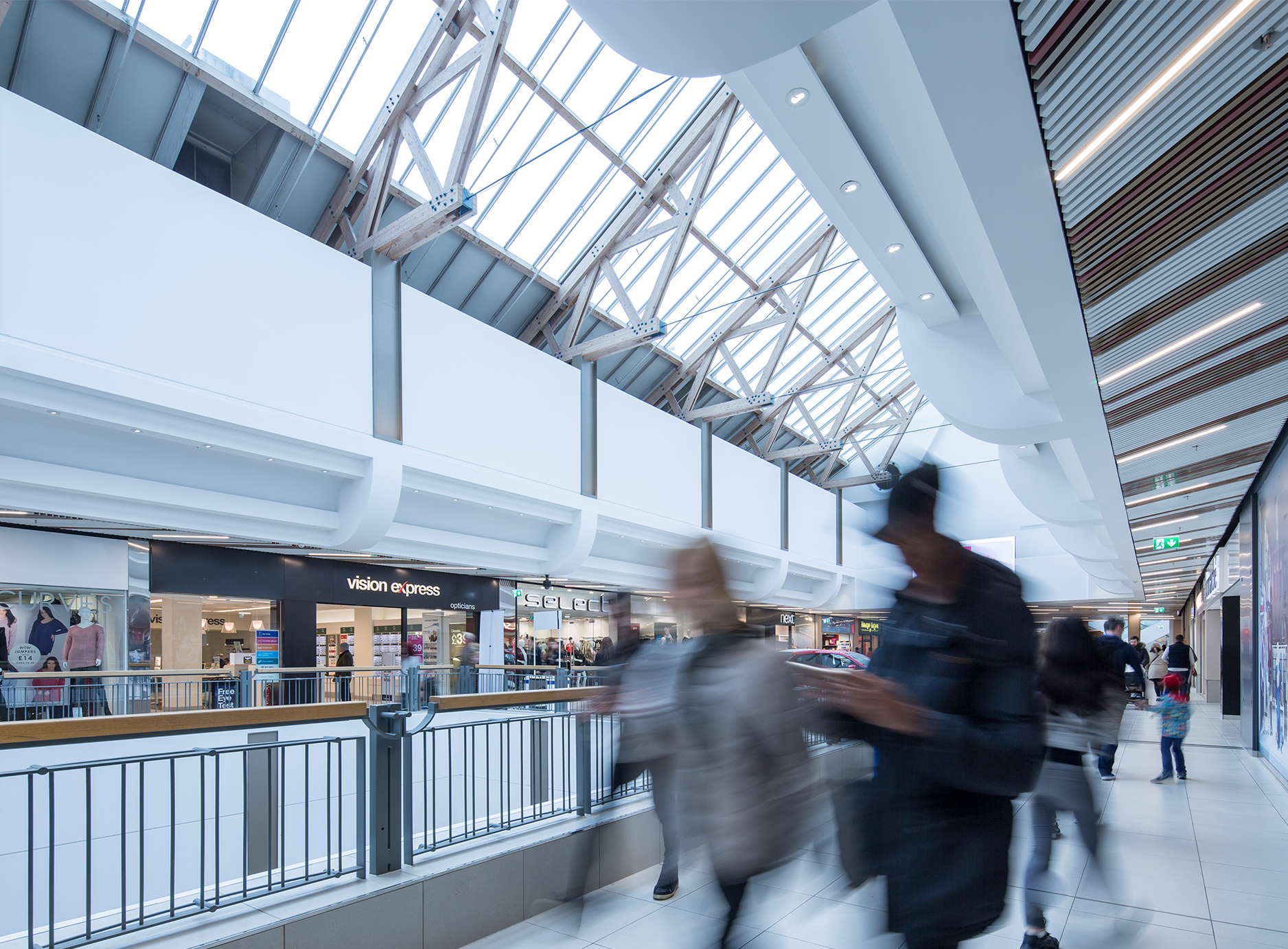 "The changes have had a dramatic effect with footfall growing by 5.5%, far outperforming the national average fall of 3.3%".
Annual Report, Capital & Regional Plc