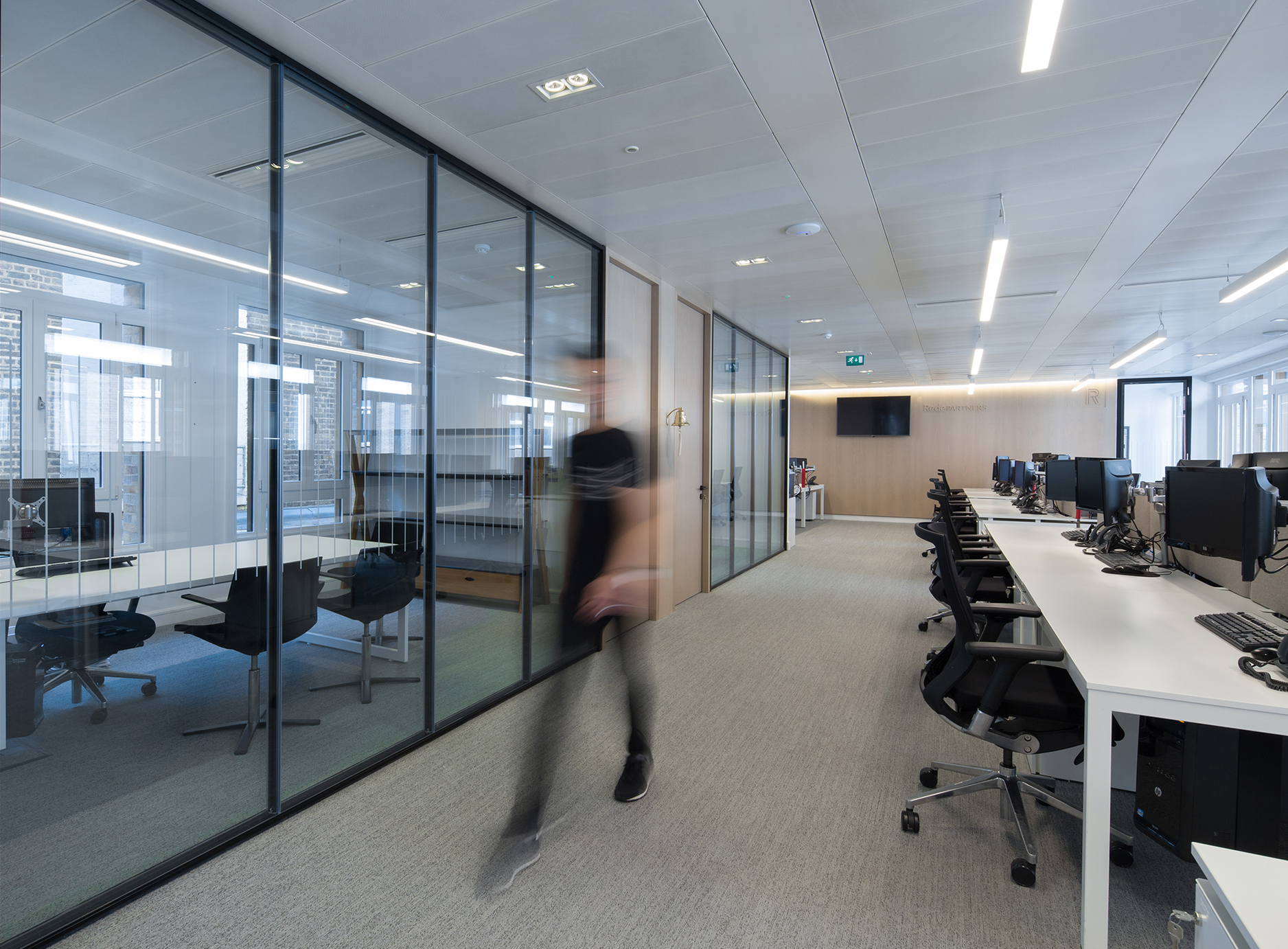 Portman Mews South
Rede Partners
To move this fast-growing financial services company into larger more stylish offices and create access to a new roof garden. Finishes and furniture were carefully selected to reflect and enhance the company's branding and ethos. We delivered this contemporary workplace refurbishment project cost-effectively and within the set time frame.
The small meeting rooms, complete with movable acoustic panels, are perfect for confidential client meetings, whilst the communal areas feel open, light and spacious. The use of oak timber and felt surfaces create a warm atmosphere in a professional context.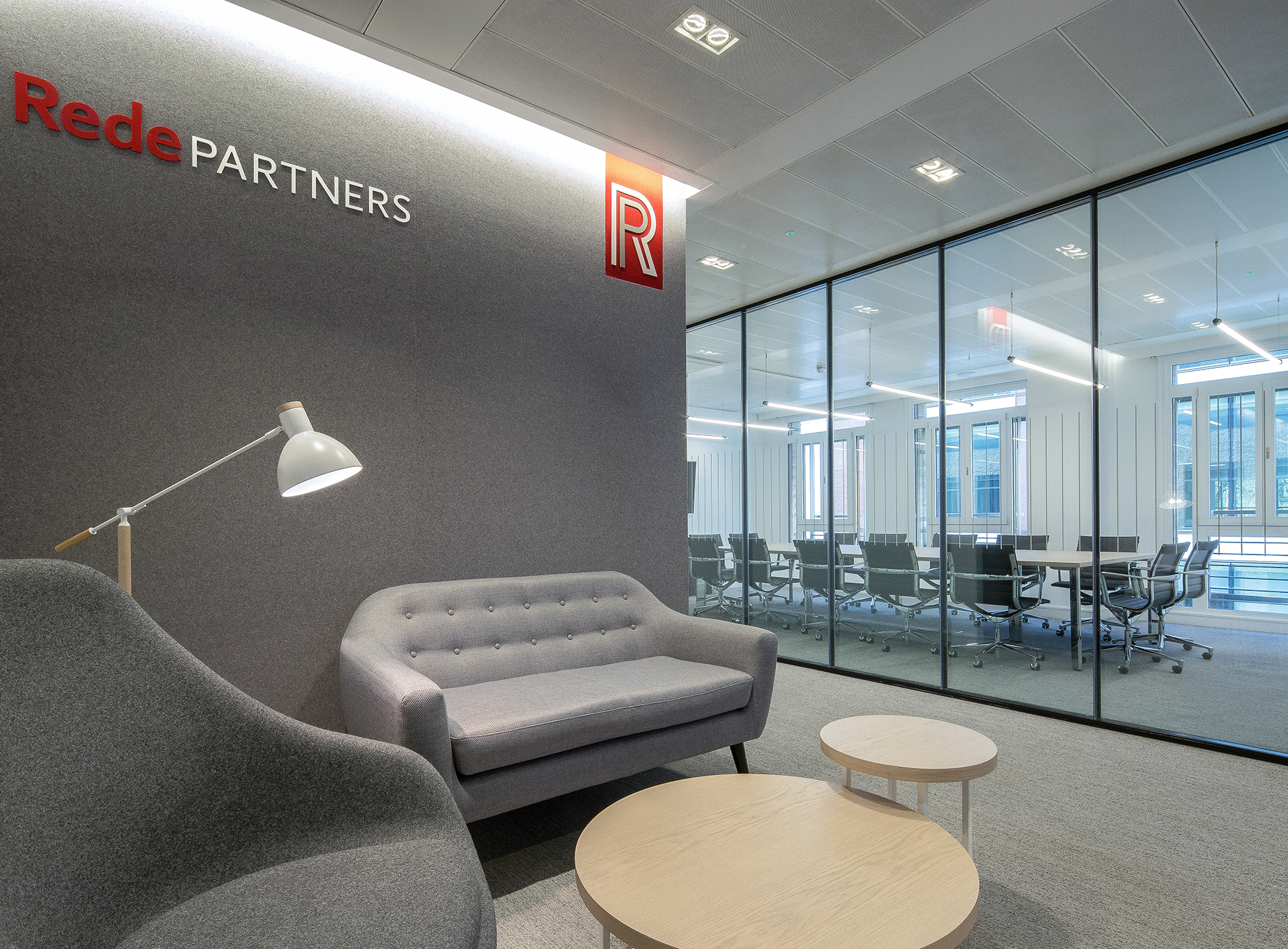 "Thank you for all your hard work, you've been a pleasure to work with. We are extremely pleased with the result which suits our requirements perfectly".
Scott Church, Partner, Rede Partners