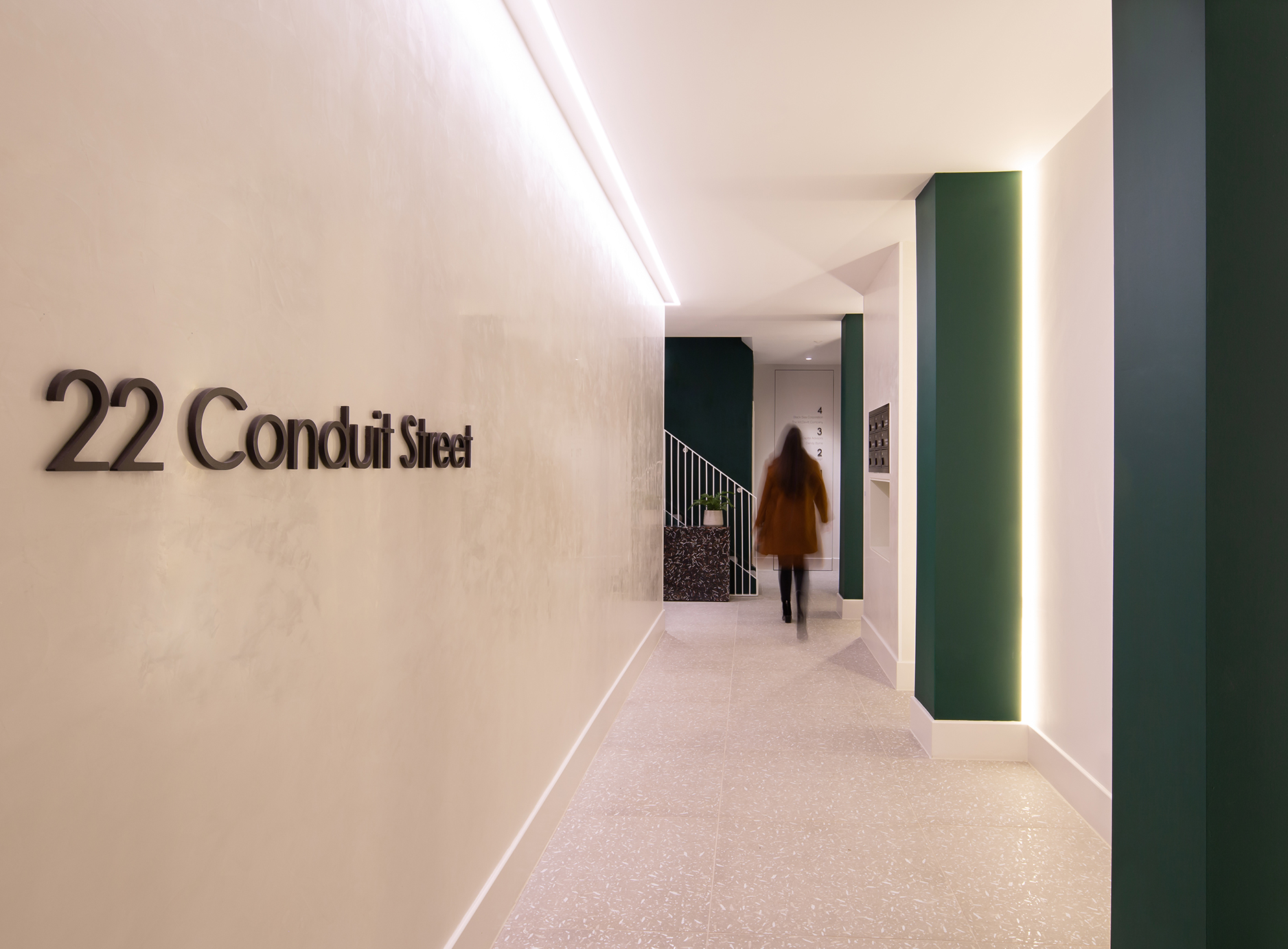 Conduit Street, Mayfair
Corob Group
Situated in the heart of the Mayfair Conservation Area, this commercial building comprised eight office suites, of which a number were vacant or becoming vacant.
Our scheme involved the replacement of front windows, forecourt marble and internal lobby doors, the complete refurbishment of the long narrow entrance hall, staircase to four floors, lift lobbies and WCs. Designed to reflect the Mayfair location, yet enhanced from the more traditional approach, to project a contemporary, quality environment.
We have completely refurbished the key first-floor office, bringing together brick, oak, bronze and aluminium to create a contemporary spin for the Mayfair office market. The Corob Group has subsequently appointed us on a number of new projects.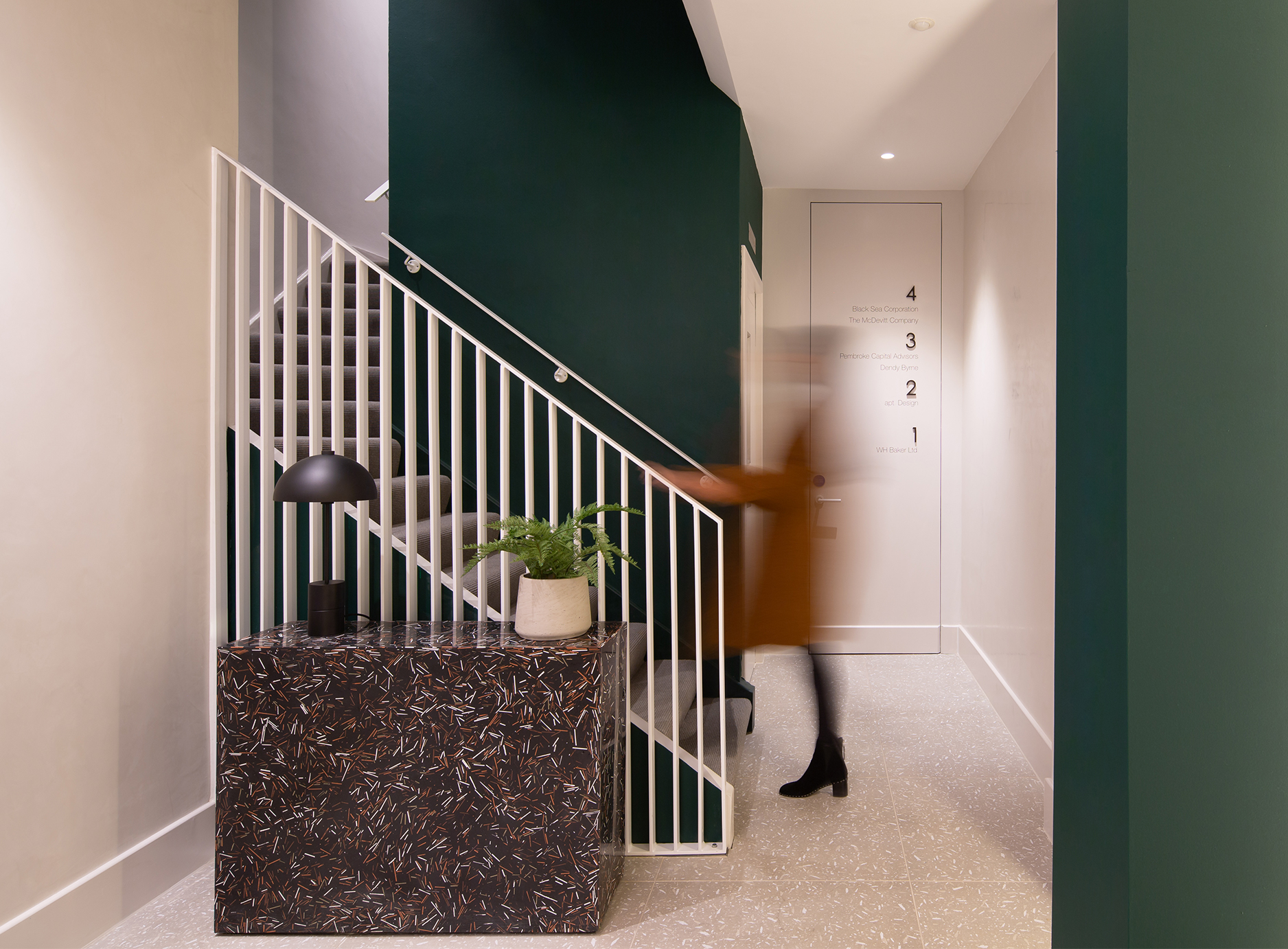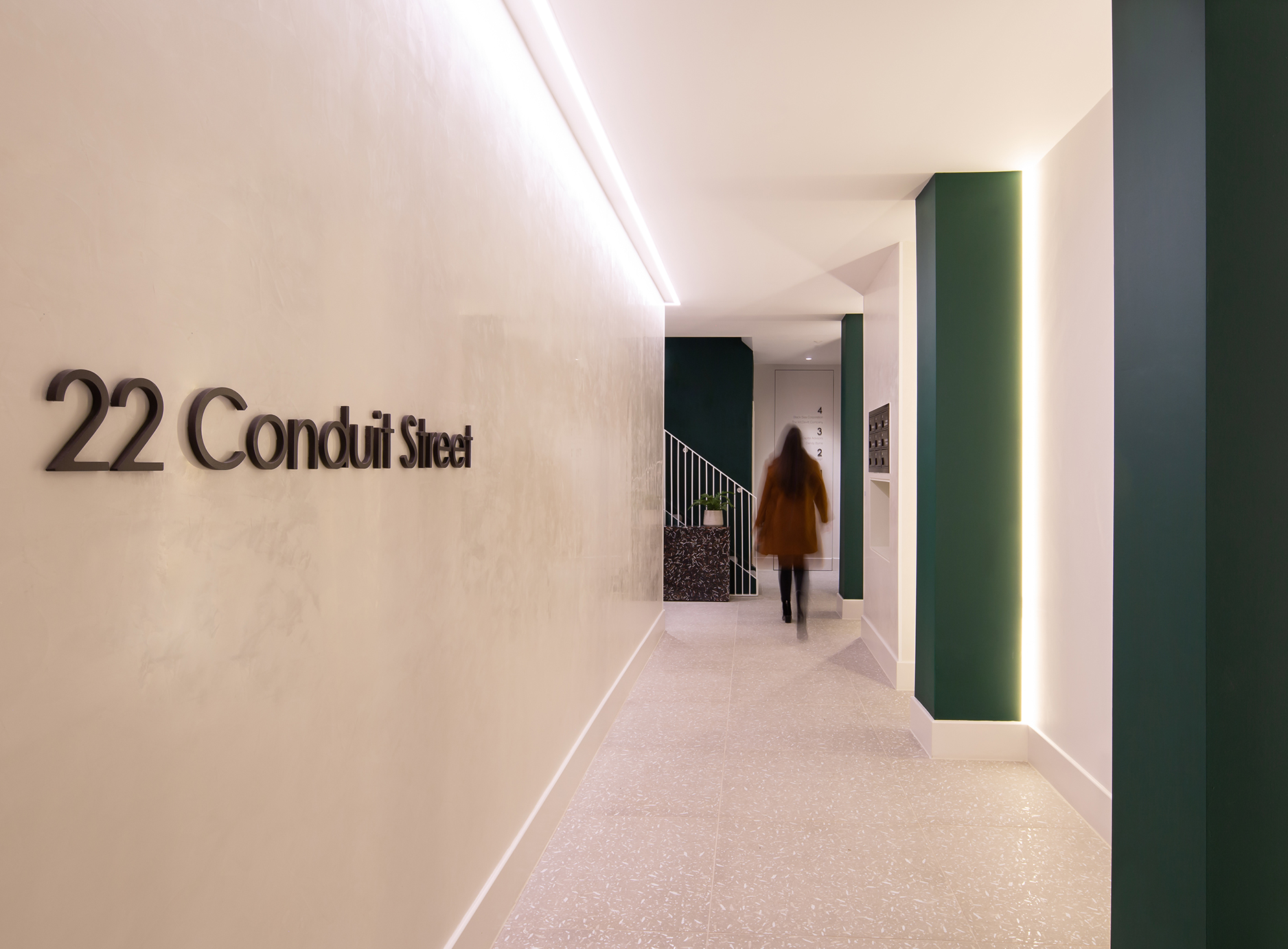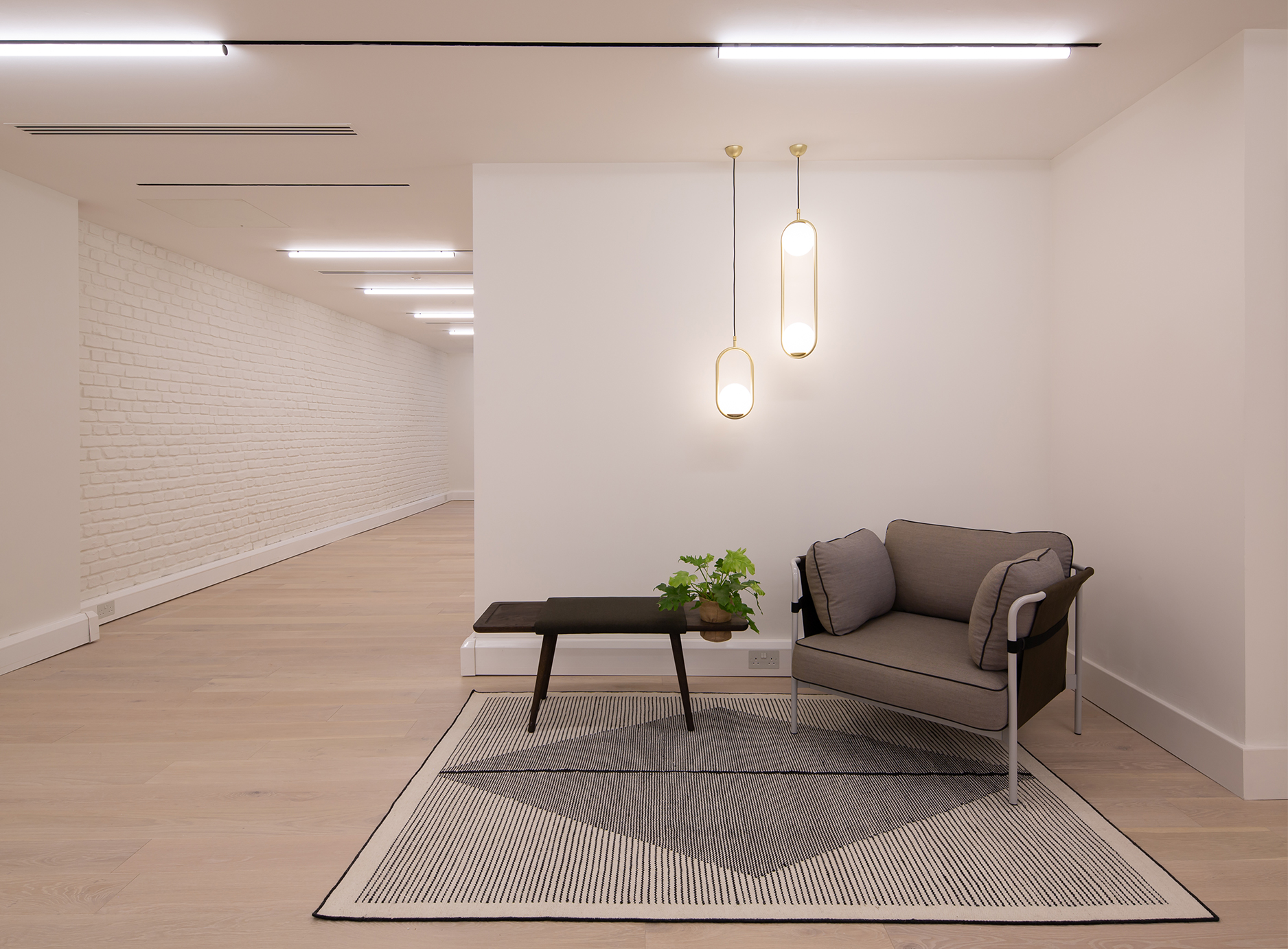 "We were delighted, the moment you finished the project, we let it and it had been empty for over a year".
Felix Cook, MD, The Corob Group